Our People
Our people are very important to us, as is making certain we provide you with the best possible professional financial advice. Below is a short biography for each of our colleagues together with their contact telephone number. For further contact details please see our "Contact Us" page.
---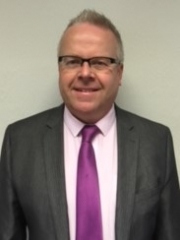 Roland W Scott, Practice Principal
Tel.
01334 656511
Mobile.
07973 108265
Email.
rolandrwsfinancial.co.uk
Roland began his career in Financial Services in 1992 as a Financial Consultant with Prudential Assurance Company, based in Dundee, specialising in Pensions, Savings and Investments. In 1997 Roland decided that the time had come to go it alone and RWS Financial Consultants was formed. Initially working on his own, his reputation and client base has steadily grown and in 2000 he decided to expand his business and form a Practice of Advisers, growing the business to where it is today, one of the top Openwork Practices in the UK.

Roland enjoys reading, participating in raising capital for childhood leukaemia research and more recently caravaning.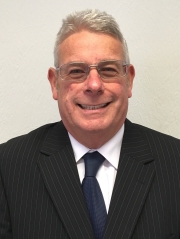 Douglas R Hume, Protection Adviser
Tel.
01334 656511
Mobile.
07974 106949
Email.
douglasrwsfinancial.co.uk
Douglas has worked in the Financial Services sector for 30 years. Before joining RWS Financial Consultants in 2005 he enjoyed a long and successful career with Prudential Assurance. Douglas specialises in the protection and general insurance markets and by working closely with other Advisers within the practice he still offers his clients a full financial service including Mortgages, Pensions and Investments.

Outside of work Douglas is a keen sports fan and especially enjoys watching football and golf. He is also an avid gardener and now spends a lot of time with his grandchildren.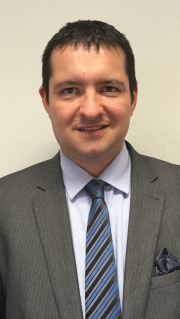 Brian Morris, Senior Financial Planning Consultant
Tel.
01334 656511
Mobile.
07894 140482
Email.
brianrwsfinancial.co.uk
Brian has worked in the Financial Services sector since 2003. He started his career as a Financial Adviser with the Co-operative Insurance Society before joining the practice in 2006. Since joining RWS Financial Consultants Brian has won the Top Mortgage Adviser Award for the Flying Start Program. He has also achieved a Diploma in Financial Services and as well as offering Mortgage, Protection and General Insurance advice he specialises in Pensions and Savings and Investments services.

Outside of work Brian enjoys playing and watching football and has an active family life.
Graham Smith, Mortgage Adviser
Tel.
01334 656511
Mobile.
07889 931990
Email.
grahamrwsfinancial.co.uk
Graham joined RWS Financial Consultants in 2015 having just finished a University degree in Biomedical Science. Having completed his Mortgage Advice qualifications in 2016 he is actively growing his client base from existing clients and referrals. Currently, Graham is studying towards his Certificate in Advanced Mortgage advice which will allow him to further his knowledge in this field. In January 2018, Graham will be embarking on the Route to Wealth program which will grant him his Diploma, enabling him to offer his clients advice on both Pensions and Investments in addition to mortgages.

Graham lives with his partner in Newport on Tay and enjoys an active social life , He cycles on a weekly basis as well as being the Captain of Madras Rugby Club for the past two seasons.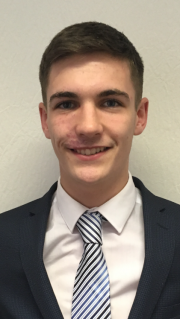 Aidan Tait, Administrator
Tel.
01334 656511
Mobile.
07570 809902
Email.
aidanrwsfinancial.co.uk
Aidan joined RWS Financial Consultants in 2017 having just left High School, where he passed a total of 7 higher qualifications. He is currently training and supporting the advisers to help him find his feet before embarking on a development programme. A young man with drive and ambition, Aidan aims to be a Mortgage and protection adviser within three years and then plans to take on his Diploma and become the complete Financial Advising Package.

Aidan is a keen sports fan and especially enjoys watching football and playing for a local team.